Features of Fotor's Online Background Eraser
Remove any background from image simply and easily

It's really never been this easy to edit your image with digital light & photo editing tools outside of Photoshop. Compared to the number of tutorials you need to learn from, the learning curve for Fotor is practically a flat line. What you see is what you get. Fotor's background remover gets you a transparent background through a few simple steps. One click removes the unwanted part. One click sets up the part. One click applies the transparent background image. Super easy!

Remove background from photo like a pro

Thanks to Fotor's background eraser, you can accurately enclose a region to cut the image and remove image backgrounds with no effort like a pro. Because Fotor's background remover uses the advanced digital technology to analyze of the clipping edges magically, letting you automatically cut out the unwanted background of your image. You just need to click through a few simple steps. Try Fotor's background remover now!

Uses for a transparent background

Fotor's background eraser is a friend here to help. It offers you a chance to extract the subject from an image and then apply it to other images or other places. Need to seem like you've seen the Grand Canyon? The Great Pyramids? The Great Wall? Take yourself with the background removed and prove to everyone on social media how worldly you are. Let's not forget that it's great for product advertisements. It makes it so easy and perfect to add a product to an ad or poster design, and more. Do not hesitate to use Fotor's photo background remover now!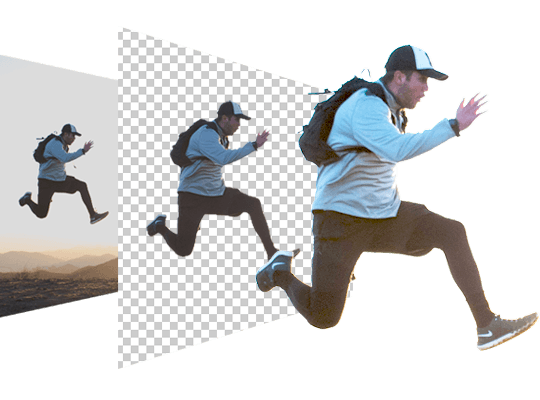 Why I Should Use This Background Remover
Fotor's background eraser provides a simple and straightforward process to removing your background images right on the website. This background remover can complete this process both quickly and easily. Fotor's online background remover separates your subject from its background with almost no effort on your part!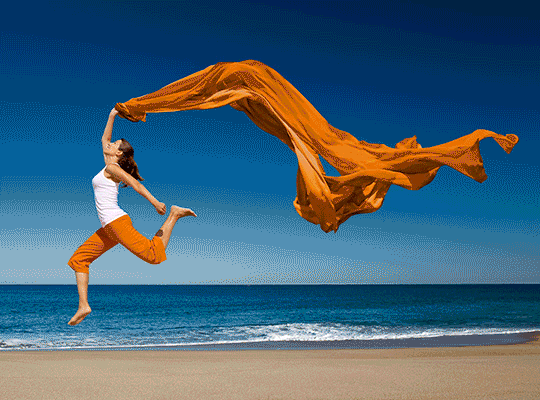 How Does Fotor's Background Remover Work?
The background cleaner extracts objects and removes the background from your images online. All you need to do is mark the areas you want to wipe, and the areas you wish to extract. The program does the rest. Once you've gotten your transparent background, you can use Fotor's editing and design features to change the background to whatever you want.
How to Remove a Background from an Image?
1

Open Fotor's background remover - Magic Clipper and the image you want to modify.

2

Use the green "Retain Brush" to mark the parts you want to retain, and use the red "Removal Brush" to mark the parts you wish to remove.

3

Click "Press" to preview, and make your final adjustments.

4

Click "Save" and select a format for your image.
Frequently Asked Questions
How do I make my background transparent?
1. Use the online design creator Fotor to make your image background transparent.
2. Upload your image, and add some designs, such as stickers, text…
3. Save your work in PNG to make sure the background shows up transparent and not white.
4. Click "Download".
How can I remove the background of a picture online?
Try the online background remover Fotor. There's nothing to download. Just upload your image and click the "Magic Clipper". Click "Retain Brush" to keep the parts you need and click the "Removal Brush" to get rid of the parts that you don't want. Click "Apply". Boom, done!
How can I change the background of a picture to white?
1. Go to Fotor photo background remover, remove your image background and maintain the part you need.
2. Then upload the white background image and the subject you want to add.
3. Add the subject on the white background.
4. Save it!
5. Or you can upload your PNG image and save it as JPG. Then you can also get the white background image.
Fotor is not just Providing the Best Online Background Remover
The Best Online Photo Background Remover
No matter how complex your background is, if you want to get rid of it, Fotor's background remover is undoubtedly your best choice. Removing background from image has never been easier or quicker! Try Fotor's background remover now!