Why Do People Like Fotor's Image Text Editor?
Add text to image in any font and customize it

Adding text to comment on your photos is a simple way to keep a good memory alive. The Fotor image text editor is the perfect tool for the job. It provides you a massive library of outstanding font styles to choose from. You can find the perfect font easily, matching whatever the occasion as well as the images and your great design. Just go to Fotor's text editor and add a text box to your image, find a font you like, change its color, background, size, and more to help your work stand out even more naturally.

Easy to add text to photo online for free

Amending photos with text has never been easier with Fotor's text editor, no matter what visuals you're using. No Photoshop learning curve here, and Fotor's text editor is totally free. Your wallet will thank you. All you need to do is explore your creativity and upload your image, get a text pane, and write something inspirational or memorable. You can also use some font and text effects to doll up your photo. After a few steps, you can finish the process of adding text. All these features are created by Fotor's professional team to make it simple and fun for you to add text to photos online quickly.

Add text to image grab the audience's attention

The best way to grab someone's attention is the great combination that is an outstanding image and a quote. It is a complete visual work that can really reach and inspire your audience. Try to add text to your pictures or your designs with Fotor's picture editor with text, with an emotionally expressive and stylish font, write something heartfelt, and tell more about your story. The audience will come interested and finish your fan at their first sight.
Various and Popular Text Font Styles
Choose from a range of common and customized fonts to spruce up your words. The proper font is essential for maximizing your design. The Fotor online photo editor offers photo editing tools, including, you guessed it, a text editor to make your visual look even that much more stunning.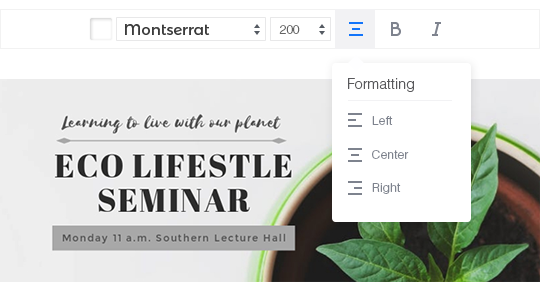 Format
The formatting of text on a photo or design can really help it appear aesthetically pleasing and remain symmetrical. When adding text to your images, photos, or templates, remember to take size into account. A larger text size subconsciously tells the audience how much more important it is. The opposite is true for smaller text.
Get Started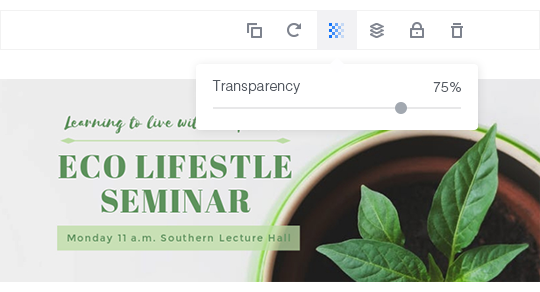 Color
Color represents feelings and ideas, making it crucial to a successful design, photo, or collage. Contrasting and matching produce different effects, so experiment and find what works for you. Add different colors to your text and finish the story in your visual art.
Get Started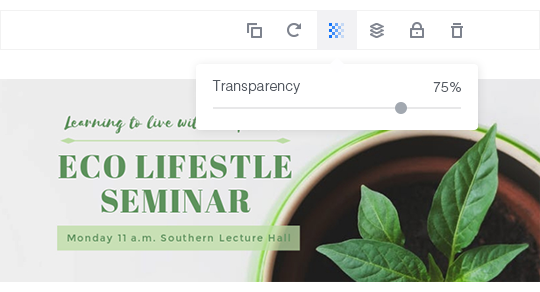 Transparency
Will your text stand boldly or be hidden in the background? Modify the transparency of your text to find the perfect results so that the image and letters work well together naturally. Again, no Photoshop skills needed.
Get Started
How to Add Text to Photo?
1

Open you collage, design, or photo in Fotor.

2

Using the "Text" button, select and drag a text box to the desired location.

3

Modify the text, change the font, color, size, background or transparency.

4

Preview and save your work, choosing the size and format you wish.
Frequently Asked Questions
How do you insert text into a picture?
It's super easy. Go to the online photo editor – Fotor and click "Edit a Photo" and upload your image. Then click "Text" and insert the text pane into your images and type the words you want to add. After a few clicks, you can give your photo something honest to give it context.
How to choose the perfect font for a design?
There are so many different font styles on the Fotor online design maker. How could you possibly choose? Font Tendencies of 2019 would be helpful for you. Variable fonts, such as old or thin, black or outline, cursive are quite popular in designs. High contrast fonts, such as Lust Display and Akagi quickly catch the eye and make an impact.
How to add text to photo like watermark?
Do you want to make the text into a watermark to keep people from taking your work? It's really easy to do that with Fotor's text editor because it has such a feature: text transparency. Below is a tutorial for you.
1. Browse Fotor.com and click "Edit a Photo".
2. Upload your image, and click "Text" and insert the text pane into your photo.
3. Type the words you want to add, and reduce the Transparency above the dashboard. A watermark shouldn't take more than a few minutes in Fotor's image text editor.
Fotor is not just Providing the Best Photo Text Experience
The Best Free Online Photo Text
Adding text to pictures has never been as easy as with Fotor photo text editor! With various fonts from both online and offline, you can even further modify any photo text with advanced text features and effects!